The Future of the US Constitution – Clay Jenkinson
The Not Old Better Show, Smithsonian Associates Interview Series
Welcome to The Not Old Better Show on radio and podcast. I'm Paul Vogelzang, and today's show is part of our Smithsonian Associates Art of Living Interview series. 
Thank you so much for listening.  We've got a great returning guest today, whom I'll introduce in just a moment…But, quickly, if you missed any episodes, last week was our 670th episode, and I spoke to Smithsonian Associate and Pulitzer-prize winning author Stacy Schiff about her new book and upcoming Smithsonian Associates presentation about Samuel Adams, titled "The Revolutionary: Samuel Adams." Two weeks ago in another great interview, I spoke to comedian and host of the popular podcast "Carson Podcast," funny man himself, Mark Malkoff.   Wonderful stuff…If you missed those shows, along with any others, you can go back and check them out with my entire back-catalog of shows, all free for you there on our website, NotOld-Better.com…and if you leave a review, we will read it at the end of each show…leave reviews on Apple Podcasts for us.
Our guest today is award-winning historian, author, and public humanities scholar Clay Jenkinson who'll introduce us to the US Constitution…yes, the US Constitution, which is a document worth paying  A LOT of attention to these days, and a document getting A LOT of attention these days, for good reason, too. Clay Jenkinson will be appearing at Smithsonian Associates coming up, but we have Clay Jenkinson today and will chat all about the United States Constitution, which was written in the 18th century, in a three-mile-per-hour world, by white privileged men in wigs and buckled shoes. It has been amended only 27 times in 235 years, the first 10 right off the bat in the Bill of Rights.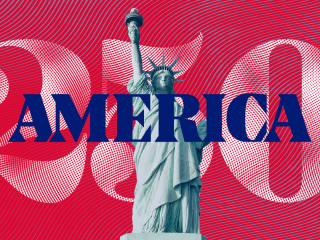 The question we'll talk about today with Clay Jenkinson is whether the Constitution is still the right blueprint for the most powerful country in the world at a time of breathtaking social and technological change, or whether it is time to amend or replace it with something more relevant to the opportunities and challenges of our times. 
Please join me in welcoming to The Not Old Better Show on radio and podcast award-winning historian, author, and public humanities scholar Clay Jenkinson.  Please check out our website for more details about Smithsonian Associates, and let's welcome Clay Jenkinson. 
My thanks to Clay Jenkinson.  Clay Jenkinson will be presenting at the Smithsonian Associates via Zoom coming up, and the title of Clay Jenkinson's presentation is the Future of the US Constitution at Smithsonian Associates.  Please check our website for more details. Hopefully, today's show will give you some hope and insights into this amazing document.  My thanks to the Smithsonian team for all they do to support the show.  My thanks to you, my wonderful Not Old Better Show audience on radio and podcast.  Please be well, and be safe, which I'm telling you each show, followed by my message to eliminate assault rifles. Only members of the military use these weapons.  Assault rifles are killing our children and grandchildren in the very places they learn: school.  Let's do better.  Let's talk about better.  The Not Old Better Show Art of Living interview series on radio and podcast.  Thanks, everybody, and we'll see you next week.