The Not Old Better Show, Smithsonian Associates Interview Series
Healing A Divided Nation – Carole Adrienne
The Not Old Better Show, Smithsonian Associates Interview Series
Welcome to The Not Old Better Show, Smithsonian Associates Interview series on radio and podcast.  I'm Paul Vogelzang, and today's show is part of our Smithsonian Associates Art of Living author interview series, and we have an excellent program about history, the Civil War, and the practice of medicine…you're going to want to hear this.
Thank you so much for listening.  As I say, we've got a great guest today, who, after reading her new book, I've been looking forward to for a while and whom I'll introduce in just a moment…But, quickly, if you missed any episodes, last week was our 676th episode, and I spoke to Smithsonian Associate Jonathan Freedland, an award-winning author and Smithsonian Associate Jonathan Freedland, has written the amazing new book, 'The Escape Artist,'  Two weeks ago, I had another great conversation with author Lola Jaye, about her new book, The Attic Child.  Wonderful stuff…If you missed those shows, along with any others, you can go back and check them out with my entire back catalog of shows, all free for you there on our website, NotOld-Better.com…and if you leave a review, we will read it at the end of each show…leave reviews on Apple Podcasts for us.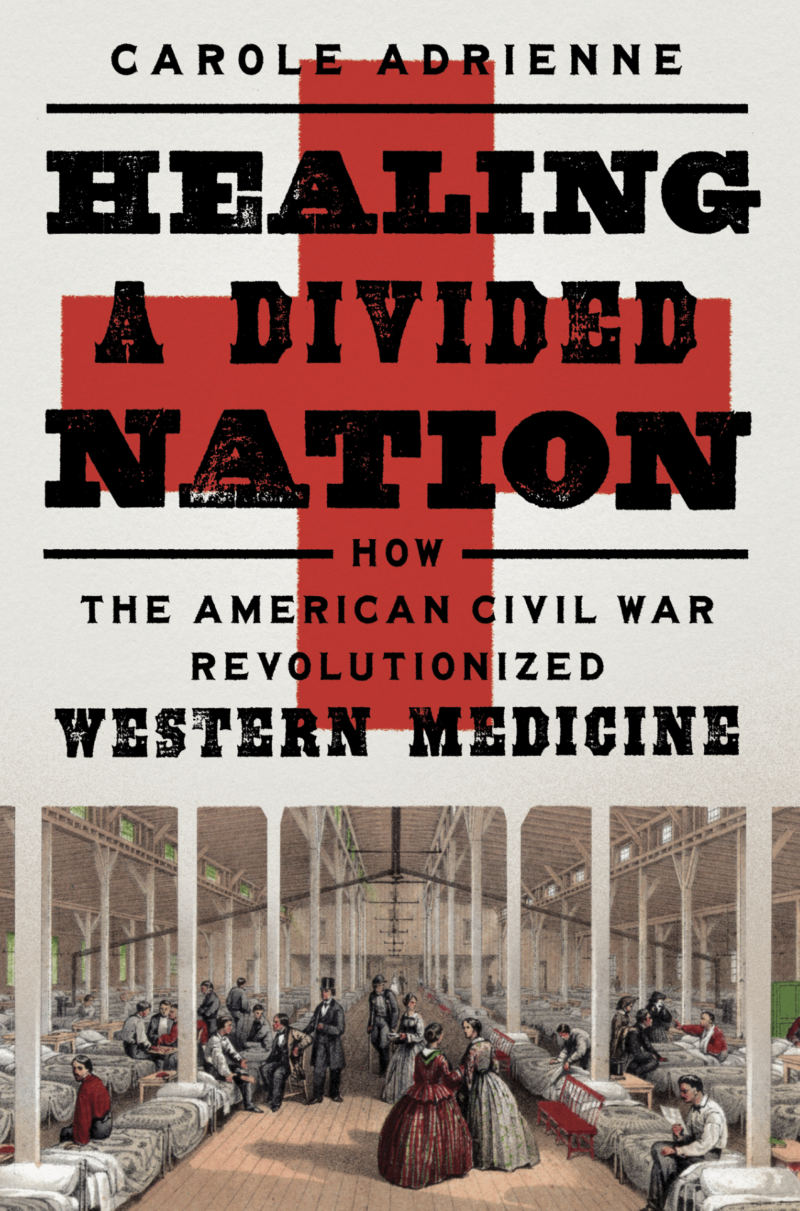 The Civil War marked a revolution in healthcare, laying the foundations for the system we know today. Drawing on her new book Healing a Divided Nation, Carole Adrienne tracks this remarkable and fierce transformation in its cultural and historical context, illustrating how the advancements made in these four years reverberated throughout the western world for years to come.
Adrienne is an author and documentary filmmaker. She has served on advisory panels for the Philadelphia Archdiocesan Historic Research Center and exhibitions on Civil War medicine and the 1918 flu epidemic for the Mutter Museum.
My thanks to Carole Adrian who'll be appearing at Smithsonian Associates coming up.  Please check out our show notes from today for more details about Smithsonian Associates featuring author, filmmaker, and Smithsonian Associate Carole Adrienne.  We're grateful for Ms. Adrienne's time and her generous reading, again the title of Carole Adrienne's book is Healing a Divided Nation. My thanks to the Smithsonian team for all they do to support the show.  And, my thanks to you, my wonderful audience here on radio and podcast.  Please be well, and be safe, which I'm telling you each show, followed by my message to eliminate assault rifles. Only members of the military use these weapons.  Assault rifles are killing our children and grandchildren in the very places they learn: school.  Let's do better.  Let's talk about better.  The Not Old Better Show Smithsonian Associates interview series on radio and podcast.  Thanks, everybody, and we'll see you next week. 
For more information about Smithsonian Associates and Healing A Divided Nation, please click here:  https://smithsonianassociates.org/ticketing/tickets/healing-divided-nation