The Not Old Better Show, Smithsonian Associates Inside Science Interview Series
Welcome to The Not Old Better Show, Smithsonian Associates Interview Series on radio and podcast. I'm Paul Vogelzang, and as part of our Inside Science Series we have an excellent program about bizarre cosmic objects whose gravity is so strong that nothing, not even light, can escape them: those objects being Black Holes.  Our guest today is Smithsonian Associate, scientist, journalist, and author Kelly Beatty.  For the past 35 years, J. Kelly Beatty has kept his readers on the edge of their front-row seats to much of the exploration of our solar system as senior editor of Sky & Telescope.  Kelly Beatty will be presenting at Smithsonian Associates coming up, and the title of his Smithsonian Associates presentation is "Black Holes 101."
Thank you so much for listening. We've got a great guest today for our Inside Science series with Smithsonian Associate Kelly Beatty, and is a popular, returning guest on the program who I always look forward to speaking with, and I'll introduce him in just a moment.  But, quickly, if you missed any episodes, last week was our 702d episode when I spoke to journalist, activist, historian, and author of the new book, "Formidable: American Women and the Fight for Equality: 1920-2020"  Two weeks ago, I spoke with science writer, Lizzie Stark about her new book, Egg.   Excellent subjects for our Not Old Better Show audience…If you missed those shows, along with any others, you can go back and check them out with my entire back catalog of shows, all free for you, there on our website, NotOld-Better.com
Myself, and many of us in the Not Old Better Show Smithsonian Associates audience may have learned that black holes are bizarre cosmic objects whose gravity is so strong that nothing, not even light, can escape them. And although you might guess that Einstein came up with the concept of black holes, the idea can be traced back to the late 1700s.
But Einstein did develop the notion that three-dimensional space and time are part of a single framework to describe the known universe and how black holes shape it. More recently, gravity-wave "observatories" have detected the ripples in spacetime created when two of these objects collide, and we've even managed to glimpse silhouettes of the most massive black holes known.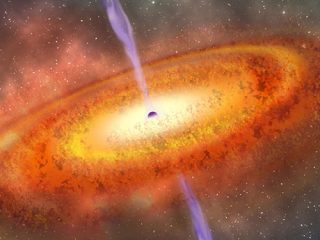 Science, space, and exploration is what and who our guest today, Kelly Beatty, is.  Kelly Beatty, senior editor at Sky & Telescope magazine is with us today and will be appearing at Smithsonian Associates coming up to discuss how cosmologists still grapple with precisely what black holes are and how best to study them.
My thanks to the scientist, space explorer, journalist, and Smithsonian Associate Kelly Beatty. and her new book, "Formidable: American Women and the Fight for Equality: 1920-2020" Kelly Beatty will be presenting at Smithsonian Associates coming up, and the title of his Smithsonian Associates presentation is "Black Holes 101." so please check out our show notes today for more details.  My thanks to the Smithsonian team for all they do to support the show. You'll find more information about  Smithsonian Associates in our show notes today.  My thanks to you, my wonderful Not Old Better Show audience on radio and podcast…please be well and be safe during these times.  Please, be kind to one another, and let's do better.  Let's talk about Better…the Not Old Better Show on radio and podcast, Smithsonian Associates Author Interview series…
For more information about today's interview and upcoming program, please check out Smithsonian Associates:
https://smithsonianassociates.org/ticketing/tickets/black-holes-101