Sabrena Jo New Year's Fitness Show 2021 – 2022
The Not Old Better Show – Fitness Friday Interview Series, Sabrena Jo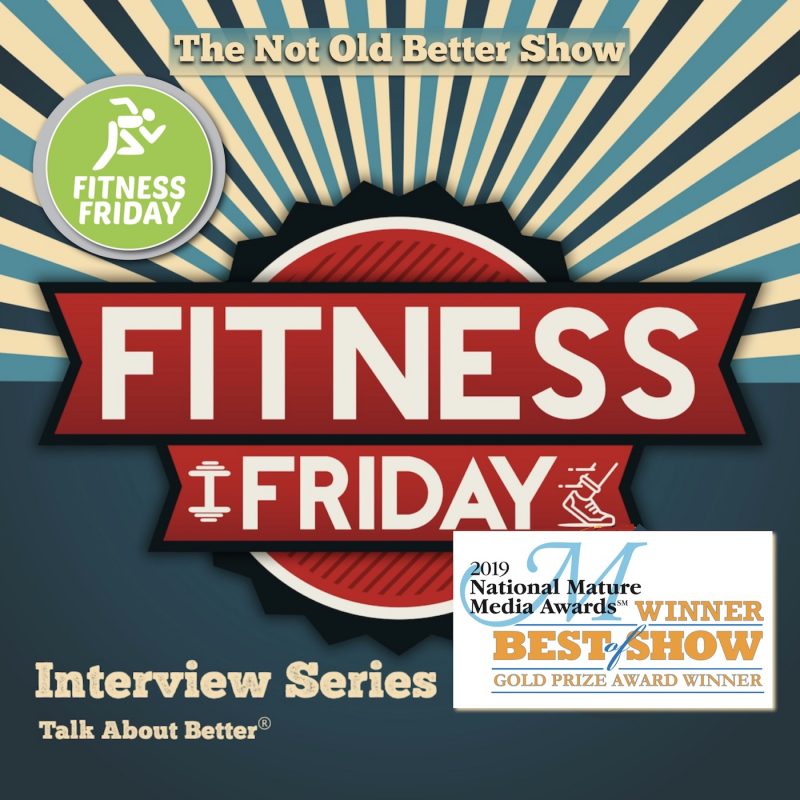 Welcome to The Not Old Better Show Fitness Friday edition, I'm Paul Vogelzang, and I want to wish you all a Happy New Year, and a Happy Fitness Year, too!  I love the start of the New Year!
Our show today is part of our Fitness Friday series, and it's another great one in our Fitness Friday programs.  We'll be hearing from returning guest, Sabrena Jo.  
While many people gained weight during the lockdowns, others have used the change in routine to eat better and exercise more.  On the Fitness Friday program, we talk with Sabrena Jo about exercise and fitness.  But, with the new year, our new year's resolutions, after such a brutal 2020 and 2021, here's to 2022, and it's good to look forward and think about what's better to come.  
The upside to a couple of years of totally adjusting our sweat routines: We finally had the opportunity to reexamine what type of activity brings us happiness; peace of mind; an escape; or pure, fresh ambition. Maybe you tried a new virtual exercise class, took your typical sidewalk runs to the woods to switch things up, or bought yourself a kettlebell for the very first time.
I always love speaking with Sabrena Jo, because of her research orientation.  Research, fact-based analysis, and outcomes orientation is critical to our Not Old Better Show audience.  
Today we'll be speaking about when the environment around you changes and your routine changes, too, you can use it as an opportunity to say, "I am going to treat myself better in these really rough times."  We'll talk about a fitness mindset, why it's so important, and share some fitness trends.  
So, stick with it, and please join me in welcoming to The Not Old Better Show via interview phone, Fitness Friday guest Sabrena Jo. 
My thanks always to Sabrena Jo, our Fitness Friday guest, for joining us today. Please check out our website for more great tips, resources, trends, and information. And to you, my wonderful Not Old Better Show audience.  Let's talk about better…the Not Old Better Show. Please keep your emails coming to me with show ideas, suggestions, and comments: @info@notold-better.com.  Happy New Year everyone!
Remember, stay safe everyone, practice smart social distancing, get the vaccine,  and let's talk about better…The Not Old Better Show.  Thanks, everybody.