Active Aging Week-I TRY EMS-with Expert, Connie Ruiz
Fitness Friday Expert Interview Series
Active Aging Week-I TRY EMS-with Expert, Connie Ruiz
Welcome to The Not Old Better Show, I'm Paul Vogelzang, and this is episode # 385.
As part of our Fitness Friday series, today's interview is another great one in our Fitness Friday programs.
It's Active Aging Week here in the US, and we are celebrating aging and the benefits of active living at any age, Active Aging Week showcases the capabilities of older adults as fully participating members of society. This campaign also spotlights role models that lead the way. Learn how you can join with thousands of Active Aging Week supporters to help change the way we age. Active Aging is Redefining aging.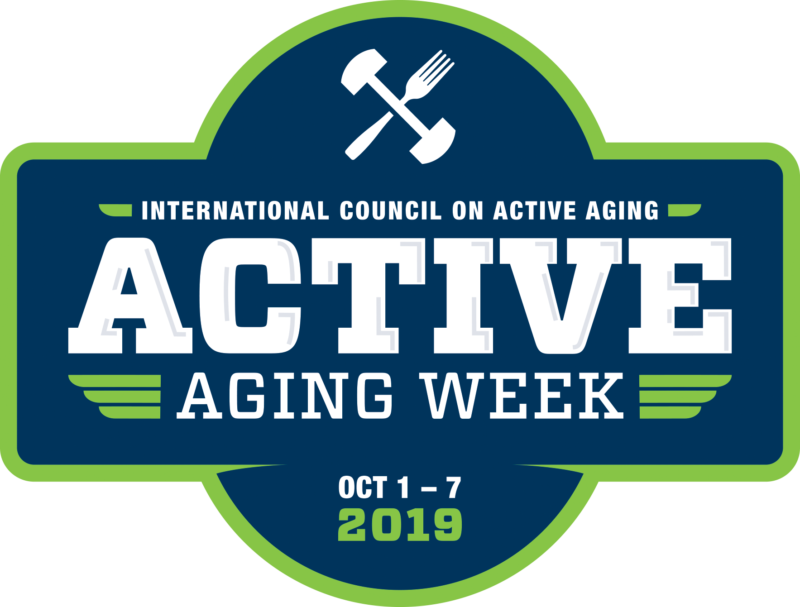 Today we'll be speaking with Connie Ruiz, founder and executive director of Personal20, which is an Electric Muscle Stimulation company, based here in Northern Virginia. "Electrical Muscle Stimulation." I'll say it again, Electrical Muscle Stimulation, known as EMS, is just what it says: electrodes stimulate muscle contractions using electricity. As a matter of fact, with EMS over 36,000 muscle contractions occur, targeting deep muscle fibers, while you are doing an exercise workout program with a skilled Personal Trainer who is approved to work with this new wearable technology. The "you" in the last sentence is actually "me," as I traveled to the Personal 20 facility and was connected to the various electrodes and then spent 20 minutes "exercising" with resistance, all coordinated by a personal trainer, Connie Ruiz. Is it safe? Good question. The Personal20 system from e-Fit is one of the systems available with full FDA clearance and approval as an official medical device passing the FDA's regulatory requirements.
We'll speak with Connie Ruiz today, and I'll review my progress with you over the next few shows, and I will be speaking with one of the Personal20 trainers about working with older adult clients, all for Active Aging Week.
Please join me in welcoming to The Not Old Better Show via internet phone, Connie Ruiz.
My thanks to Connie Ruiz, founder and executive director of Personal20 (https://personal20.com), and to all of you, my wonderful Not Old Better Show listeners. Let's talk about better…The Not Old Better Show. Thanks, everybody.
For more information, please check out: https://notold-better.com