How Disney Conquered the Entertainment Universe
The Not Old Better Art Of Living Interview Series
Welcome to The Not Old Better Show.  I'm Paul Vogelzang.  As part of our Smithsonian Associates Art of Living interview series, our guest today is Dr. Brian Rose.  Dr. Brian Rose is a popular return guest on the program and Dr. Brian Rose will be presenting at the Smithsonian Associates program on June 9, 2021, and the title of Dr. Rose's Zoom presentation is 'How Disney Conquered the Entertainment Universe.'
Over the last nine decades, the Walt Disney Company has transformed every facet of the entertainment business. Disney pioneered the creation of feature-length cartoons with Snow White, Bambi, and Pinocchio. "The Wonderful World of Disney" and "The Mickey Mouse Club" captured a huge television viewership and created Disney fans for life. Theme parks that span the globe and Broadway musicals based on Disney films pack in crowds.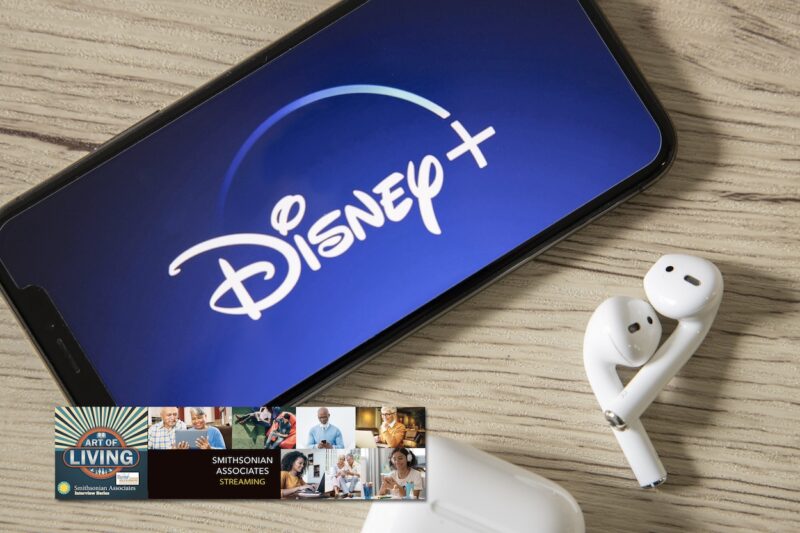 Disney is the owner of the greatest collection of franchise movies (from Stars Wars to Toy Story to The Avengers) under the control of a single studio in Hollywood history. And now the new streaming service Disney+ is challenging Netflix and other established providers.
What are the secrets behind the development of this still-growing powerhouse? Brian Rose, a professor emeritus at Fordham University who has written several books on television history, tells us the remarkable story of creativity and media growth as he answers our questions about how the Walt Disney Company evolved from a small cartoon studio in 1923 to the most powerful force in worldwide entertainment today.
Please welcome to The Not Old Better Show, via internet phone, Dr. Brian Rose.
My thanks to Dr. Brian Rose, who will be presenting at the Smithsonian Associates program on June 9, 2021, and the title of Dr. Rose's Zoom presentation is How Disney Conquered the Entertainment Universe.'  More details on Dr. Rose's presentation are available in today's show notes.  Also, my thanks to the Smithsonian Associates team for all they do to support the show.  My special thanks to you, my wonderful Not Old Better Show audience.  Please be safe, practice smart social distancing, get the vaccine, and Talk About Better. The Not Old Better Show. Thanks, everybody.
For tickets and more details, please check out: https://smithsonianassociates.org/ticketing/tickets/how-disney-conquered-entertainment-universe