Here Lies Me – Hillary Frank
The Not Old Better Show Art of Living Interview Series
Welcome to The Not Old Better Show.  I'm Paul Vogelzang, and today's show is brought to you by Masterworks.  As part of our Art Of Living author, performer, and podcaster show, today's guest is the wonderful Hillary Frank.

Many in our audience will be familiar with Hillary Frank's work as a contributor on This American Life. Hillary Frank is the creator of the award-winning podcast Here Lies Me, and has received awards from the Third Coast International Audio Festival, The Association for Women in Communications, The Academy of Podcasters, and The New York Festival's World's Best Radio Programs. Since 1999, Hillary has been contributing stories to a variety of public radio programs, including This American Life, Studio 360, Marketplace, and Weekend America. She is also the author of three young adult novels.
As many of you in our Not Old Better Show audience will recall, Middle school will bury you, spit you out, and it's not pretty.  It wasn't for me. And,  that's clearly how it feels to 13-year-old Here Lies Me main character, Noa—a shy and witty misfit who endures the horrors of living in an affluent New England town with a dark side. It's the first day of eighth grade, and The Olivias are already icing her out. Here's Hillary Frank and her summary of the show, telling us in her voice, and voices.
Here Lies Me from Lemonada Media is the first scripted podcast to convey the adolescent experience with realism. Another quick clip with the talented hilarious voices, and God's voice over the intercom, with Noa's hilarious response.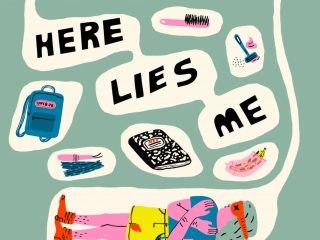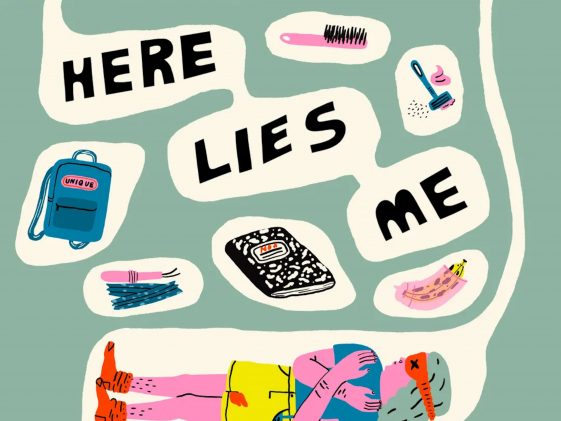 Here Lies Me contains themes of harassment, classism, sexism, racism, trauma, consent, and finding your voice.  Here's our final clip from Here Lies Me, which takes place in the cafeteria.  Listen closely to the music track of the clip, as well as all the music in today's show, which is scored by Hilary Frank's daughter in real life…great stuff.
Please join me in welcoming to The Not Old Better Show, Here Lies Me creator Hillary Frank.
My thanks to Masterworks for sponsoring today's show.  My thanks to Lemonada Media and their team who always support the show, too, and give us great stuff to share with you…Thank you to our wonderful Not Old Better Show audience.  Be safe, be well, let's rally around Ukraine, and remember, let's talk about better…The Not Old Better Show.  Thanks, everybody.