Dr. Sian Harding – The Exquisite Machine
The Not Old Better Show, Smithsonian Associates Inside Science Series
Welcome to the Not Old Better Show, Smithsonian Associates Inside Science interview series on radio and podcast.   I'm Paul Vogelzang and for all of us in The Not Old Better Show audience who are heart-healthy, heart aware, and who want more information about the most important organ in our body, today's Inside Science interview is just for you.
Thank you so much for listening.  We've got a great guest today, whom I'll introduce in just a moment…But, quickly, if you missed any episodes, last week was our 667th episode, and I spoke to author Anastacia Marx de Salcedo, who's written the excellent book about diet and health, Eat Like a Pig, Run Like a Horse: How Food Fights Hijacked Our Health and the New Science of Exercise. That is a great title, and it's a great interview.  Two weeks ago, in another great interview, I spoke to Smithsonian Associate and host of the popular PBS series "Bare Feet with Mickela Mallozzi".   Wonderful stuff…If you missed those shows, you can go back and check them out along with my entire back-catalog of shows, all free for you there on our website, NotOld-Better.com…and if you leave a review, we will read it at the end of each show…leave reviews on Apple Podcasts for us.
I think it matters whether someone has a good heart.  Elon Musk
We will learn today about what a good heart is…Your heart is a miracle in motion, a marvel of construction unsurpassed by any human-made creation. It beats 100,000 times every day—if you were to live to 100, that would be more than 3 billion beats across your lifespan. Despite decades of effort in labs all over the world, we have not yet been able to replicate the heart's perfect engineering.
We all take our hearts for granted…but not our guest today. Smithsonian Associate Dr. Sian Harding, a world leader in cardiac research, explores the relationship between emotions and heart function, revealing that the heart not only responds to our emotions but it also creates them as well. Dr. Harding will be appearing at Smithsonian Associates coming up via Zoom, and you'll find all the details on our website.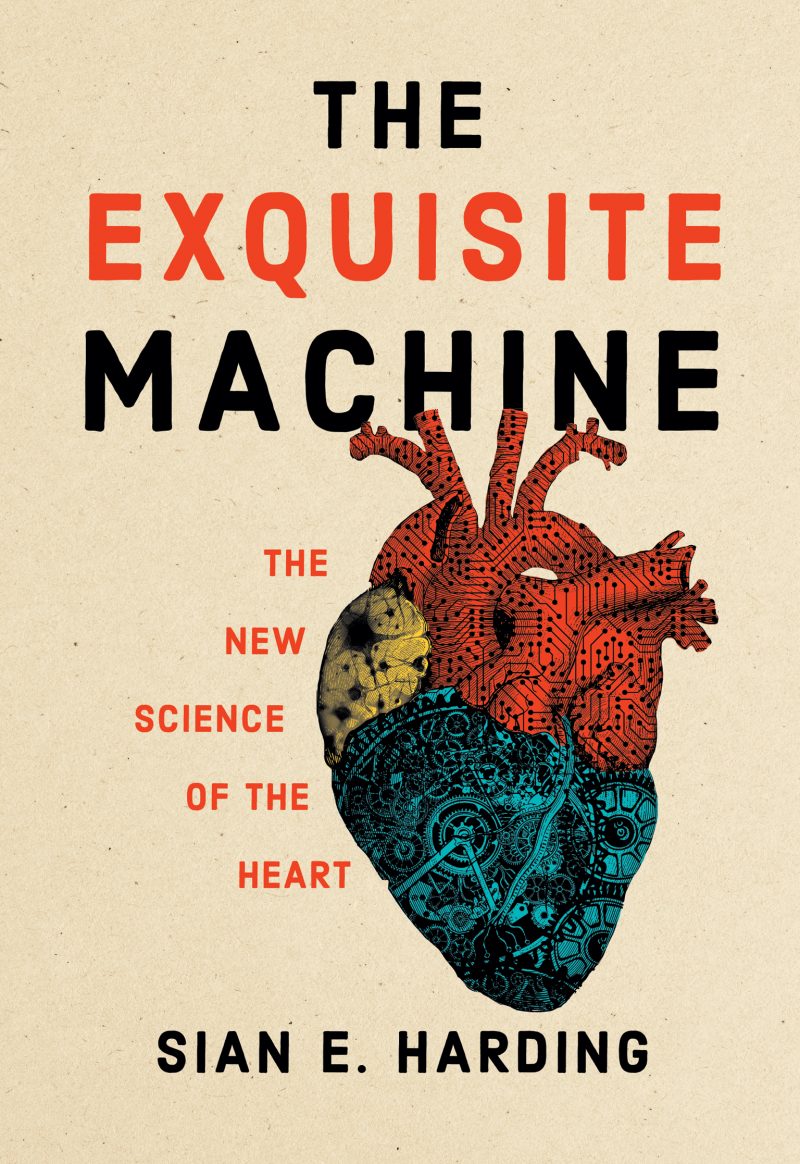 Drawing from her new book The Exquisite Machine, Dr. Harding tells us about the evolutionary forces that have shaped the heart's response to damage, the astonishing rejuvenating power of stem cells, how we can avoid heart disease, and why it can be so hard to repair a damaged heart. Dr. Harding will also share how cutting-edge technologies are enabling experiments and clinical trials that will lead to new solutions to curing the world's leading cause of death: heart disease, data, insights, and sheer force of research numbers.
That of course, is our guest today, Smithsonian Associate Dr. Sian Harding reading from her excellent new book, The Exquisite Machine
Please join me in welcoming to The Not Old Better Show Inside Science interview series on radio and podcast author, scientist, and researcher Dr. Sian Harding.
Nicole B. Plumley gave the podcast a 5-star rating and says:  Nicole B. Plumley
09/29/2022
Wonderful Podcast
"I have been listening for a long time, repeatedly. I don't know how many more times I will listen. Every time I Love This Podcast."
My thanks to Nicole and all of you for your wonderful ratings…they mean a LOT, so please keep it up.  My thanks to the Smithsonian team for all they do to support the show.  My thanks to Dr. Sian Harding for her generous time, reading and answering all my questions.  My thanks to you, my wonderful Not Old Better Show audience on radio and podcast.  Please be well, and be safe, which I'm telling you each show, followed by my message to eliminate assault rifles. Only members of the military use these weapons.  Assault rifles are killing our children and grandchildren in the very places they learn: school.  Let's do better.  Let's talk about better.  The Not Old Better Show Inside Science interview series on radio and podcast.  Thanks, everybody, and we'll see you next week.  
Smithsonian Associates site details: 
https://smithsonianassociates.org/ticketing/tickets/exquisite-machine-heart