Dr. Peter McCann – Gut Health
The Not Old Better Show Science Interview Series
Welcome to The Not Old Better Show. I'm Paul Vogelzang, and this is episode #474. Today's show is from our Healthy Living series and is brought to you by Immuron, makers of Travelan.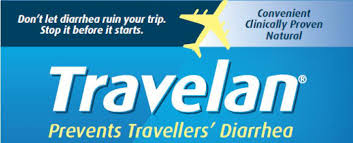 On today's show, Dr. Peter McCann joins us from Immuron Limited, an Australian biotechnology company. Immuron is the manufacturer of Travelan, a dietary supplement that is a highly purified preparation of naturally occurring antibodies that target the gut microbiome and promote digestive health.
Dr. McCann is speaking with us today all the way from Australia.
Peter has been working as a clinician in allied health for the past 30 years with a special interest in gut-related disorders and health. He lectures in nutrition at Central Queensland University in Australia and has recently become a member of the Australian lifestyle medicine society which has a focus upon lifestyle factors that influence our health and wellbeing.
Peter is also kept busy as the developer of a medical device used for pain management in Australian hospitals and private practice together with his role in educating doctors, naturopaths, and chiropractors on the microbiome and the impact it has on our gut health and immunity.
Please join me in welcoming to The Not Old Better Show, via internet phone, Dr. Peter McCann.
Please check out our web site for special savings on Travelan: https://www.amazon.com/dp/B01JOE7RGM