Beth Kobliner – So To Speak
The Not Old Better Show, Author Interview Series
Welcome to The Not Old Better Show. I'm Paul Vogelzang, and this is episode #519.  Today's episode is brought to you by the fine folks at Hello Fresh.

Join me and writer, Beth Kobliner, as Beth presents her late parents, Shirley & Harold Kobliner's, new book So To Speak: 11,000 Expressions To Knock Your Socks Off.   SHIRLEY AND HAROLD KOBLINER developed their own passion project over the last decade of their 65 years of marriage: gathering and talking about the expressions that make the language so vibrant. Both career educators, they spent more than a half-century nurturing and teaching children. 
Whether you're feeling Over the Moon, Under the Weather, In Over Your Head, or Have Ants In Your Pants, there's are well-known phrases and figures of speech to express how you feel, and often family-specific, generational, and geographic. What are some of the most amusing expressions we use to describe the colorful situations of our lives?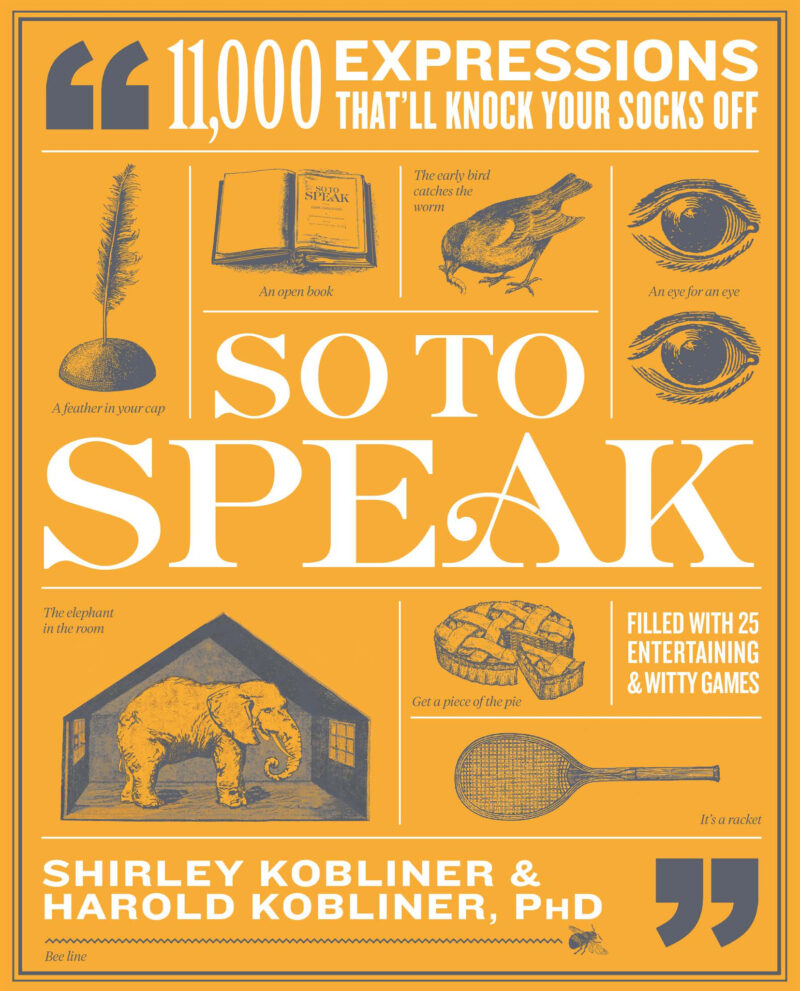 Beth Kobliner and I discuss the new book, SO TO SPEAK: 11,000 Expressions That'll Knock Your Socks Off which is an entertaining look at the expressions that have helped make our lives more fun. We talk about how the book is divided into sixty-seven categories so there is something for everyone, and we chat about the book also has more than twenty-five original games you can play with friends.  Beth even plays a couple of the games with me, which is humbling and fun!   It is sure to spark conversation, laughter, and memories as we all remember where we first heard things like, "Mind Your Beeswax!"
BETH KOBLINER has been reporting and writing about personal finance for decades and is the author of two New York Times bestsellers: Make Your Kid a Money Genius (Even If You're Not) and Get a Financial Life: Personal Finance in Your Twenties and Thirties. She has contributed to the New York Times and the Wall Street Journal and has appeared on ABC's Good Morning America, PBS NewsHour, CNN, and NPR. Her favorite gig was teaching Elmo the basics of saving, spending, and sharing on Sesame Street.
Please join me in welcoming to The Not Old Better Show via internet phone, Beth Kobliner.
Thank you to sponsor Hello Fresh for sponsoring the show today.  My special thanks to Beth Kobliner for her generous time today, and my thanks to you my dear Not Old Better Show audience for your company today, and I hope you'll join me next time.  Be safe, be healthy, and please practice smart social distancing, and remember, Let's talk about better. The Not Old Better Show. Thanks, everybody.
URL: hellofresh.com/notoldbetter12
Promo: notoldbetter12