Anna Sale – Let's Talk About Hard Things
The Not Old Better Show, Author Interview Series
Welcome to The Not Old Better Show.  I'm Paul Vogelzang with another great show for all of us who aren't old, we're better.
My guest today is Anna Sale.  Many will know Anna Sale from her work on the WNYC Radio show and podcast, 'Death, Sex & Money.'

Anna Sale describes her show, again 'Death, Sex, & Money,' "the things we think about a log and need to talk about more."  
Anna Sale began talking about 'hard things' when from 2010 – 2013 she reported on politics for the WNYC show "The Takeaway."  While covering Anthony Weiner's second sexting scandal during his destined-to-fail mayoral campaign, Anna Sale, who at age 33 was newly divorced thought that a new show where people would be given room to talk about hard things that had shaped their lives might be a great show idea.  Anna Sale heard herself say the words "Death, Sex, & Money" one day and the show took shape and gathered steam.
After debuting at the top of the Apple Podcasts chart in 2014, Death, Sex & Money was named the #1 podcast of the year by New York Magazine in 2015. Anna Sale won a Gracie for best podcast host in 2016 and the show won a 2018 Webby for best interview show.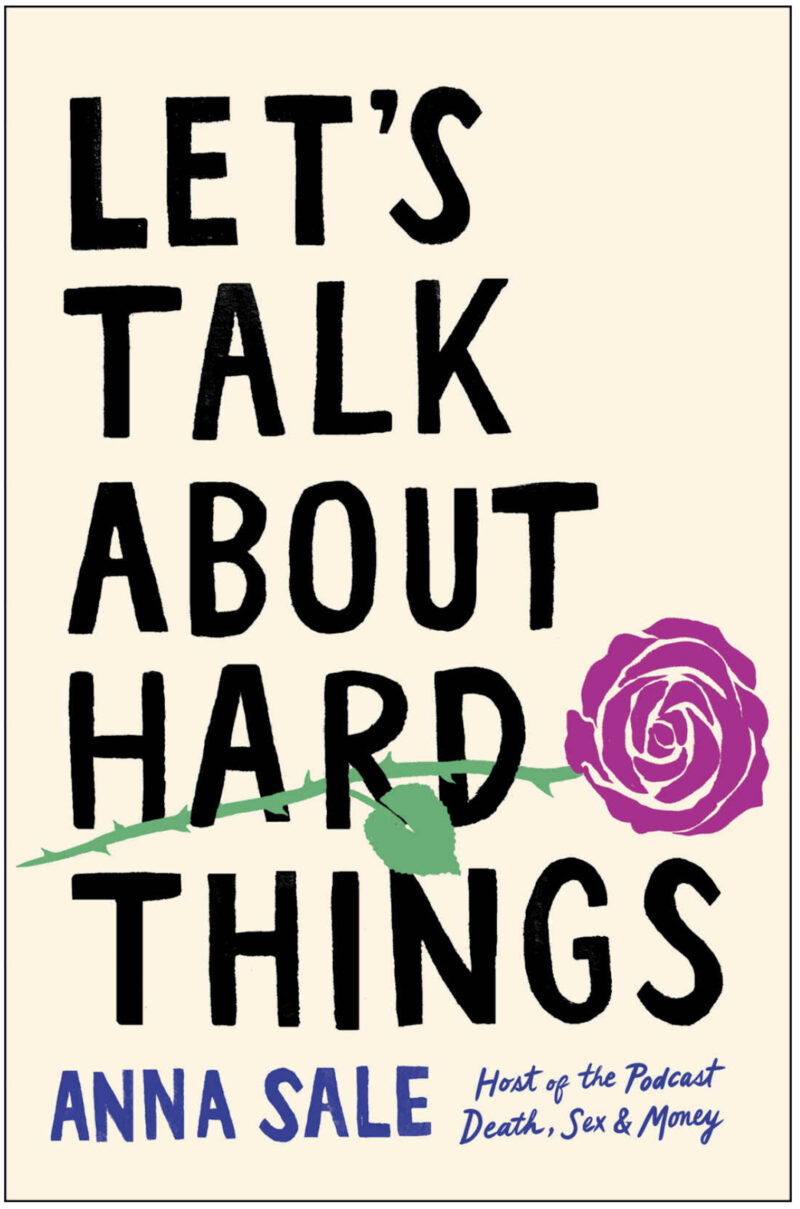 Anna Sale has written a new book, titled, Let's Talk About Hard Things, which is her empathetic debut.  If you're a fan of 'Death, Sex & Money,' or new to Anna Sale's work, you'll find, like I did that the book is a familiar guide to talking about the important stuff of life.  Anna Sale and I talk about connecting aging for all of us after COVID, and what it means to do so after lockdown and isolation, what she learned while writing the book and doing her show, and importantly, about the state of our country and why it's so important that especially now we 'Talk About Hard Things."  As a special discussion item, please stick around to the end as Anna Sale and I learn of the jury verdict in the Derek Chauvin trial while live during our interview.  Great stuff from Anna Sale.
Please join me in welcoming to The Not Old Better Show, journalist, author of 'Let's Talk About Hard Things," Anna Sale.  My thanks to you, my wonderful Not Old Better Show audience.  Please be safe, practice smart social distancing, get the vaccine, and Talk About Better. The Not Old Better Show. Thanks, everybody.