Business Wars – We Crashed – David Brown
THE NOT OLD BETTER SHOW BUSINESS BUILDOUT SERIES
Welcome to The Not Old Better Show, I'm your host Paul Vogelzang, and this is episode number 424.
As part of our Business Buildout Interview series, our guest today is David Brown, host of the Business Wars podcast from Wondery.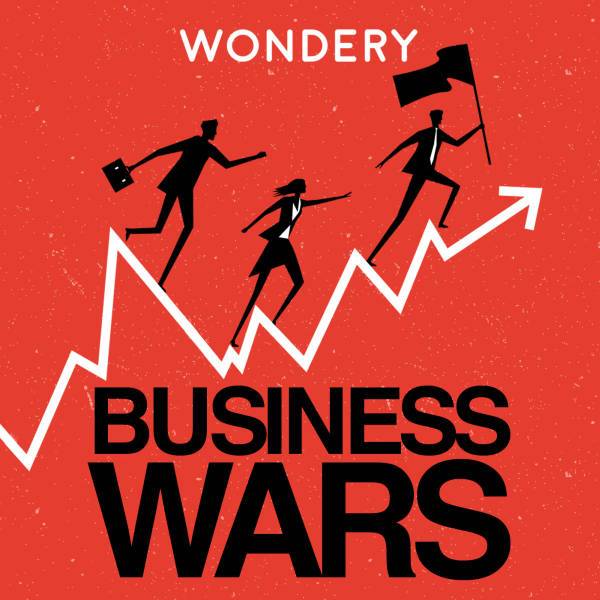 If you've ever thought that the phrase "business is boring" is true, I have the absolute definitive proof that it is NOT. Business is intriguing and engaging.
And, chronicling some of history's most compelling rivalries is also intriguing and engaging. Our guest today, "David Brown, host of Business Wars podcast, will tell us all about business rivalries like Blockbuster vs. Netflix, Nike vs. Adidas, Marvel vs. DC Comics, as well as a special trailer from the Business Wars upcoming episode titled "We Crashed." You'll love that, so stick around…
Business Wars gives you the unauthorized, real story of what drives these companies and their leaders, inventors, investors, and executives to new heights — or to ruin. And host David Brown, a master storyteller, with a background deep and broad as managing editor and anchor of the daily statewide public radio news hour "Texas Standard", based at Austin NPR affiliate KUT-FM. David Brown is the former anchor of the Peabody award-winning public radio business program "Marketplace", and a veteran public radio journalist for more than three decades.
Please join me in welcoming to The Not Old Better Show Business Buildout interview series, journalist, storyteller David Brown.
My thanks to David Brown, host of the podcast Business Wars. You'll find links to Business Wars in our show notes today. My thanks to you, our wonderful Not Old Better Show audience. Please keep your emails with show ideas and questions coming and send them to me at info@notold-better.com. Remember, Let's Talk About Better. The Not Old Better Show.
Thanks, everybody, and click HERE for Business Wars:
https://wondery.com/shows/business-wars/