Mark Greaney – One Minute Out- Author Interview
The Not Old Better Show, Artist Interview Series
Welcome to The Not Old Better Show. I'm Paul Vogelzang and this is episode #432.
As part of our Art Of Living, Author Interview Series, our guest today is Mark Greaney. The Not Old Better Show audience will know Mark Greaney from his work in Tom Clancy's Jack Ryan universe or his bestselling Gray Man series, and next week, February 18, 2020, a brand new Gray Man book, titled One Minute Out will be on sale and hit bookstores everywhere.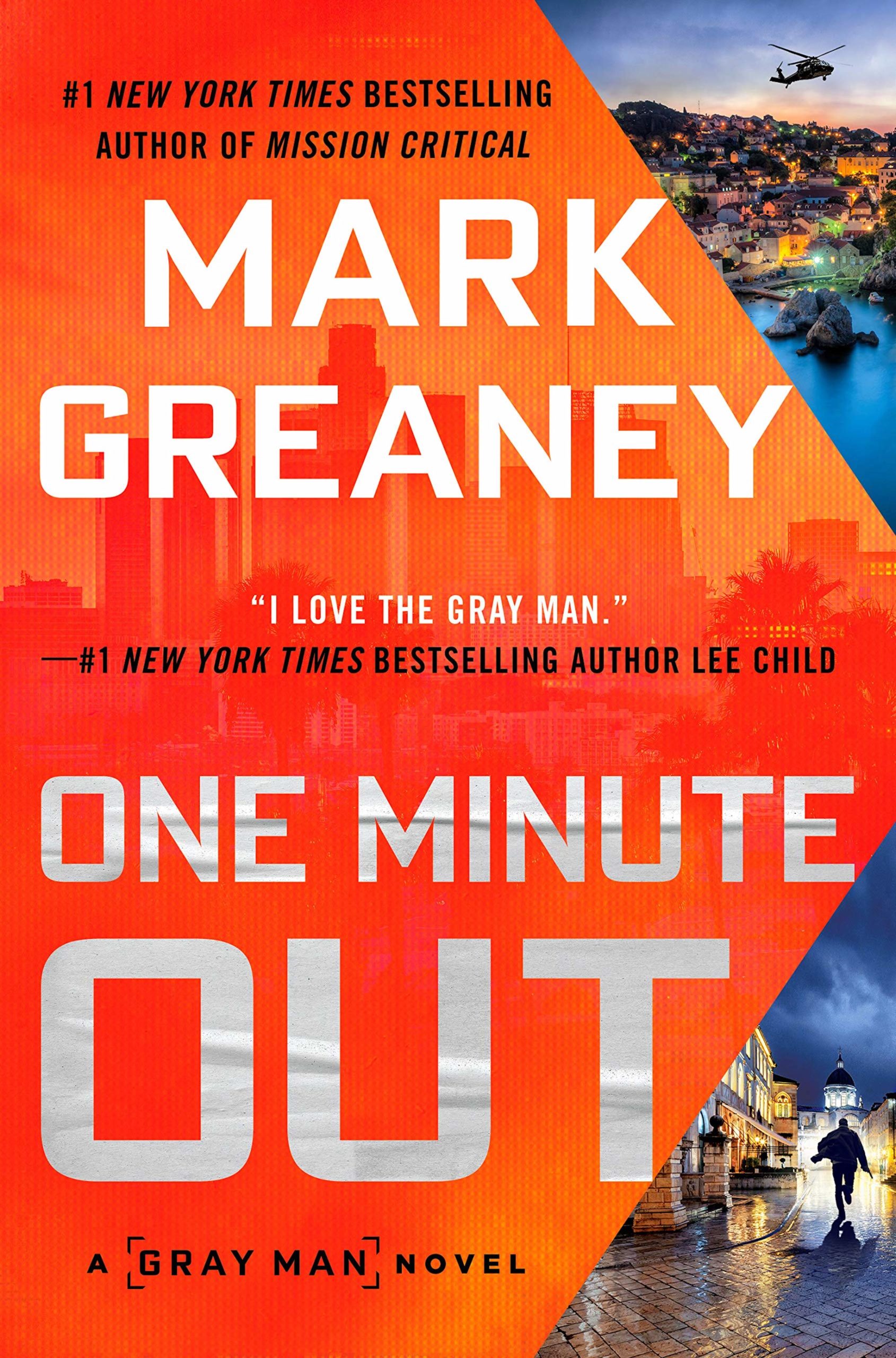 Our guest today is Mark Greaney, New York Times bestselling author, first published THE GRAY MAN, in 2009 and it became a national bestseller and a highly sought-after Hollywood property.
Now there are nine novels in the NYT Bestselling Gray Man series, including One Minute Out. Sony is developing the film adaptation for the series debut, The Gray Man. In research for his novels, Mark Greaney travels to dozens of countries, visited the Pentagon, military bases and embassies, and trained alongside military and law enforcement.
In bestseller Greaney's remarkable ninth Gray Man novel, our hero, Courtland Gentry (aka The Gray Man) takes on the Consortium, an international sex slave cartel, the existence of which Gentry stumbles on while committing a hit on a Serbian strongman. A former CIA employee, Gentry fell out of favor to the point that the agency was trying to kill him, and after getting that misunderstanding straightened out, the agency is still kind of trying to kill him, though he works as an off-the-books assassin in a secret CIA program called Poison Apple.
Never mind his official status. What's important is that he's probably the greatest assassin in the world, and those who oppose him usually end up dead. In "One Minute Out," he decides to defy his bosses and hunt down the men who are part of the Consortium, running his own op with no help from the CIA. It's a great story, and Mark Greaney gets high praise for his work…among his many compliments, comes from another of my favorite authors, Lee Child, who says: "I love the Gray Man."
Please join me in welcoming to The Not Old Better Show, author interview series, NYT Best Selling author of The Gray Man, and his latest in the Gray Man series, 'One Minute Out,' author Mark Greaney.
My thanks to NYT Best Selling author, Mark Greaney. Mark Greaney's new book, 'One Minute Out' will be on sale wherever you find your books, February 18. My thanks to you my dear Not Old Better Show audience for your company today, and I hope you'll join me next time. Let's talk about better. The Not Old Better Show. Thanks, everybody.