Planes, Trains & Automobiles: Surviving Holiday Travel
The Not Old Better Show, Healthy Travel Series
Welcome to The Not Old Better Show. I'm Paul Vogelzang, and this is episode #416.
I love the holidays. I enjoy this time of year because of family, faith, giving, receiving and holiday travel. Yes, I'll say it again…I do enjoy holiday travel, but not everybody does.
Some don't enjoy the chaos of the mass transit systems, the bedlam at the airports and the sheer number of us out and about. But I love it. Some just plain don't like holiday travel because of the upheaval to our lives, our body clocks, and what being in new places means to our digestion and health.
It is really easy to overlook good health when we travel.
Today's show is another great one in our Travelan Food & Travel Interview series, and we're speaking with travel health expert on nutrition, diet, lifestyle, balance and a registered nurse, Stacy Koski.
Stacy Koski is a Travel Health Nurse consultant at Passport Health and works with Passport Health customers all over the world to educate and advise on vaccinations, immigration health, and advanced medical travel-related education.
Stacy Koski is the founder of Balance Nutrition and Bliss Entourage and works to implement tools into your life that guide us to better travel health.
That, of course, is our guest today, travel health expert and registered nurse, Stacy Koski.
Today's show focuses on the splendid idea of sandy beaches, majestic mountains and exciting adventures that await us, all of which follow the often cramped road trip, delayed airplane flight or choppy cruise.
But health is one thing that shouldn't be set aside when you're trying to sidetrack your daily responsibilities for a little rest and relaxation. So, Stacy Koski will share some tips and tricks that health professionals have for three popular vacation travel options — cars, planes, and cruises.
Please join me in welcoming back to The Not Old Better Show, health travel expert, Stacy Koski.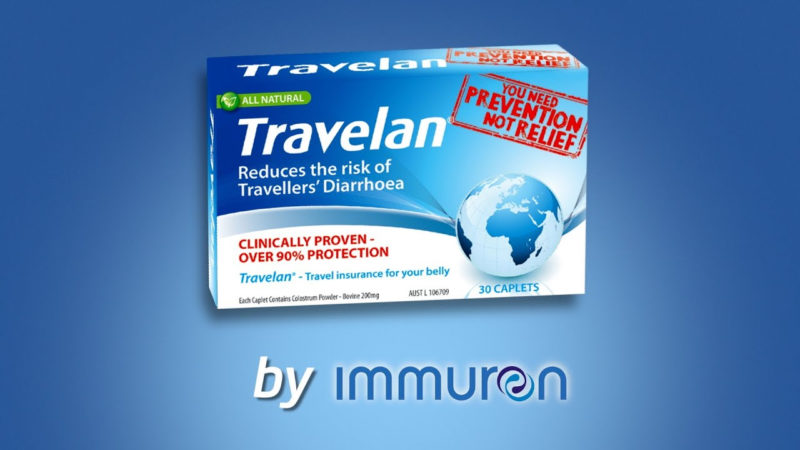 My thanks to Travelan for their help in arranging today's show, and my special thanks to Stacy Koski, RN, and travel health expert from Passport Health, Balance Nutrition, Bliss Entourage for her excellent tips and guidance about holiday travel. My thanks to you, our special Not Old Better Show audience. Remember, let's talk about better. The Not Old Better Show. Happy Holidays everybody.
Check out Travelan: https://www.amazon.com/dp/B01JOE7RGM