<! ========= Cool Timeline Free 1.7 =========>
Our Story
For over 20 years, I worked with many great organizations
For over 20 years, I worked with many great organizations in varied capacities, all of which focused on creative ways to get attention, communicate and get results. That work, although I didn't know at the time, became known as "content marketing," and it combined my writing skills, public speaking, use of technology, online video, audio and social media. After leading first digital efforts for the Department of the Treasury, Tenet Health Care, Omnicom, Porter Novelli, Procter & Gamble, Warner Bros., and Disney, I founded and served as COO of KDCP Interactive in 2004 – the first company to offer branded entertainment to the "Mom" and family audience. KDCP produced, designed, developed, launched and managed the online communities of MommyCast and MommyCast Latina, for sponsor companies including State Farm, CIBA Pharmaceutical, Microsoft, America Online, A&E Networks, Disney, Focus Features, Ford Motor Co., Hallmark, iVillage, Kraft, Martha Stewart Living, MetLife, MTV, NFL, Showtime Networks, and VH1 among others.

2006, and my company, KDCP
In 2006, my company, KDCP became the first interactive company to be represented by William Morris/Endeavor Agency, and Believe Entertainment Group. KDCP also celebrated another first, as a technology platform for performing deep quantitative and qualitative consumer research across social media (social listening) for the mom demographic. KDCP delivered consumer insights based on women and "mom" online behavior and associated business and marketing strategies to a wide array of tier one brands including Aetna, America Online, American Express, Bristol-Myers Squibb, CVS, Dean Foods, DuPont, ElectronicArts, IBM, Kodak, Microsoft, Samsung, Sony, GM, WebMD, and others.

MommyCast
In 2010, MommyCast, nominated by sponsor partner Procter & Gamble's Pampers division, won the prestigious EFFIE Award, Media Innovation, Technology & Sales Quantification category. Based on P & G Pampers Business Goals and Equity Enhancement Goals, MommyCast and MommyCast Latina delivered "10.7 MM downloads to over 2MM unique moms, 38% of which are Gen Y moms, and incremental sales volume of over $4 MM, double the $2 MM going-in ROI." (Source: Dynamic Logic and P & G).
The EFFIE Award, and EFFIE Worldwide, "champion the practice and practitioners of marketing effectiveness." The EFFIE Awards are nown by advertisers and agencies globally as the preeminent award in the industry, and recognize any and all forms of marketing communication that contribute to a brand's success through sales.
Gold Effie 2010
Pampers MommyCast Content Partnership "My Baby, Me & My World"
Media Innovation Category
Winner: Paul Vogelzang for MommyCast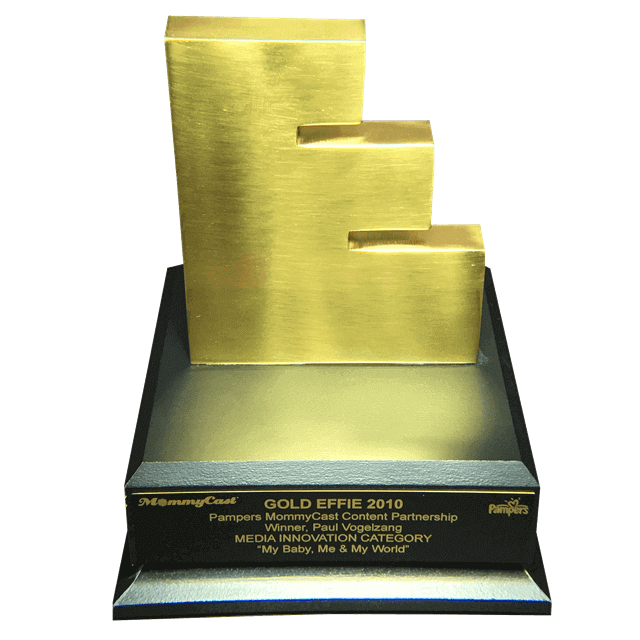 Sony Corporation
Sony Corporation: "In appreciation of your service in the field of Copyright, Dec. 2014"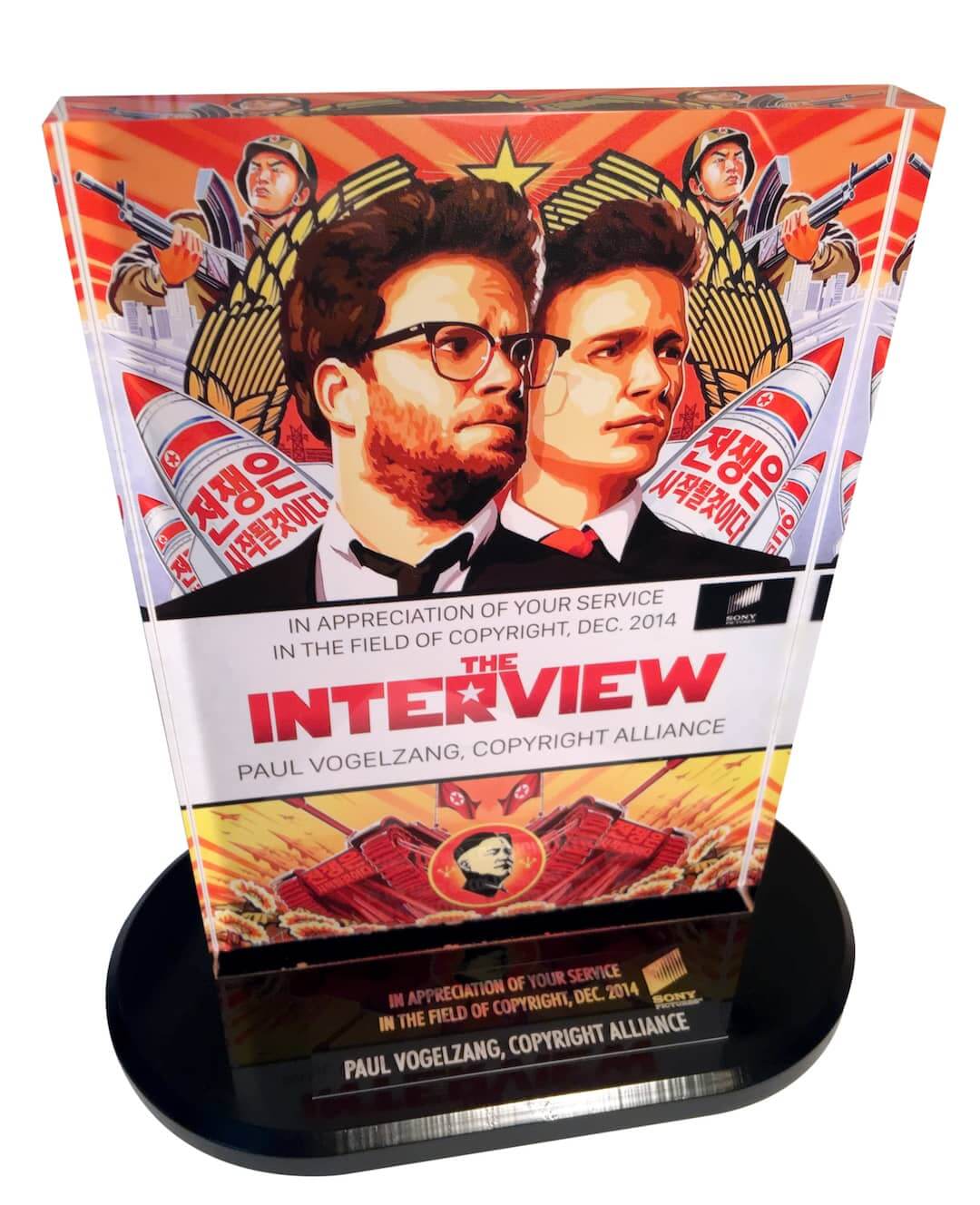 Fast forward to 2015…
2015 turned out to be a great year… to break down. Being laid off for the first time was traumatizing and resulted in depression.
I turned to writing and podcasting, an old friend, for help. me, it's not so much the actual podcast that's the key, but the act of creating, talking, and learning that's been the trick. Although many have explained how important it is to have an outlet for creativity and learning as we age because of how beneficial it can be for mental health.
The George Peabody Award
The George Peabody Award, THE HALL OF FAME for Great Americans at New York University, Paul Vogelzang 2017